The Sacco Bambino VIP Newsletter
March 2013
Unique Baby Shower Gifts And Baby Shower Ideas
To Plan The Perfect Baby Shower For Spring With Love Bugs!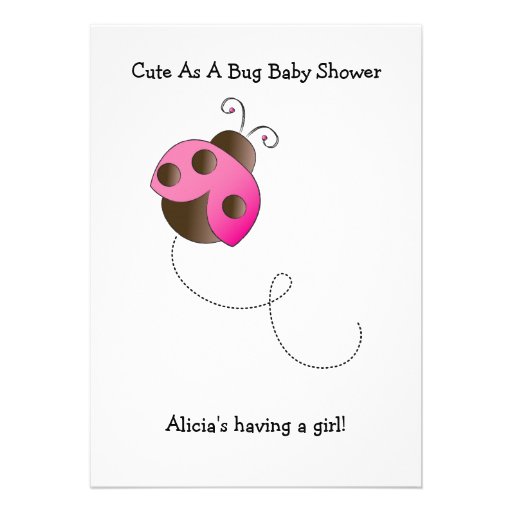 ---
Each month we look forward to updating you with the latest and greatest information on all of our new Baby Shower Gift Products and Baby Shower Planning Ideas with The Sacco Bambino VIP Newsletter.
We also keep you updated on all special offers and promotions at Unique Baby Shower Gifts. Some offered only to You, our Special VIP subscribers!
If you like this informative newsletter, please do a friend, and us, a big favor by "paying it forward." Do you know someone who is planning a baby shower? Or, someone who's looking for awesome baby shower gift ideas?
If a friend did forward this to you, and if you like what you read, please subscribe by visiting ... Keep In Touch ... The Sacco Bambino VIP Newsletter
---
Spring Is In The Air!
Spring is just around the corner and we have a fabulous Spring theme for you this month. It's all about Ladybugs! Let's have some fun planning and selecting all of the perfect invitations, favors, decorations and Special Baby Shower Gift items just for Mom-To-Be, Baby and Baby's Nursery!




Love Lady Bugs? Then you'll surely love our adorable free baby shower invitation of the month!



If your having a Springtime baby, whether you're the hostess or Mom-To-be, you need to start preparing for your Love Bug Baby Shower ...




Remember ... planning early saves time, money and your sanity! ;) Use our free delightful and unique Baby Shower Theme Ideas page, for some great suggestions and planning ideas for Springtime Baby Showers. Maybe a Tea Party Baby Shower, a Patio Garden Shower, the Organic Shower or a classic Spring Office Shower is in order.




Whichever you choose for your Springtime Baby Shower we have all the invites, favors, decorations and free planning advice that you need. Enjoy and ... Happy Planning! :)




---
Our Free Baby Shower Invitation of the Month
As always, every wonderful celebration begins with an invitation. Our lady bug baby shower invitation is designed just for a baby girl shower. With it's cute little Lady Bug in pretty pink and brown colors, we know you'll love our new Spring Ladybug Shower Invitation.


Simply download and print ... it's easy! We know you will enjoy using these adorable invitations as much as we enjoyed making them. So convenient to print and great to hand out to family, friends and co-workers!
And ... we've made it easy to download our invitation of the month! Go to our VIP Invites page and you'll find the Free Baby Shower invitation of the Month at the bottom of the page.
(We have also made some of our previously "public" free invitations private to only YOU, our VIP subscriber!)
Tip: Don't forget envelopes if you need them, they're on the same page ... Our Free Baby Shower Invitations fit perfectly into these great quality envelopes. Your guests will think you spent a fortune on your "custom" invitations and quality envelopes ... don't worry ... our lips are sealed! ;) Enjoy!
---
And remember, Don't Keep It To Yourself ... Give A Shout Out To Your Friends!
Know someone who's looking for amazing baby shower gifts and baby shower planning ideas ... and they are as busy as you?
Share our website right now with your friends and let them in on our free baby shower invitations, our promotional deals and ... of course, free baby shower planning ideas! Tell them how easy it is to subscribe to our Sacco Bambino® VIP Newsletter.
---
Unique Ladybug Baby Shower Planning & Baby Shower Gift Ideas
Lady Bug Invitations & Gifts At Sacco Bambino On Zazzle
Visit our storefront at Zazzle for Spring Lady Bug designs on Invitations and Stamps, for baby shower planning. Then discover what amazing gifts we have for Mom-To-Be, Baby and Baby's Nursery!





(click on images for description & pricing)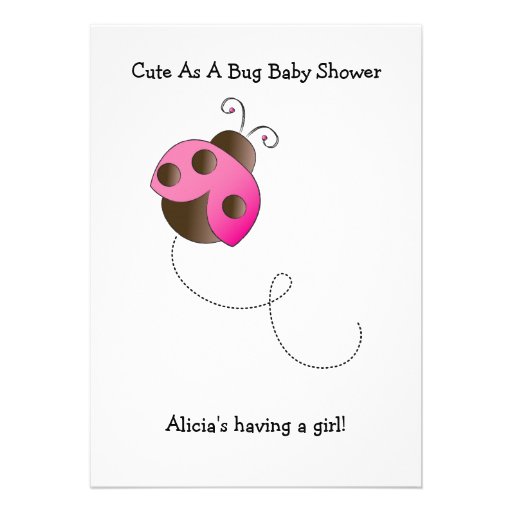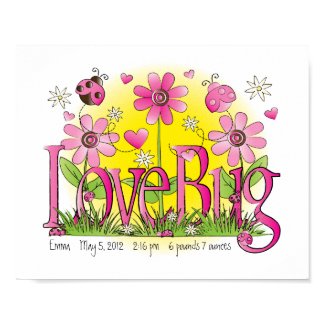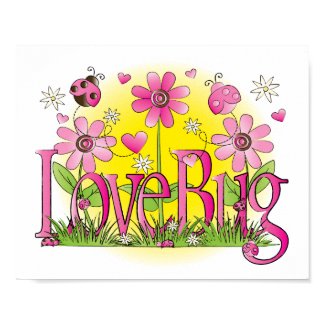 Find More invitations You Can Print Right Now
& Personalized Name Nursery Wall Art
Available With "Birth Stats" Customization!


(click on images for description & pricing)




---
Helpful Links For Baby Shower Planning And Gift Ideas

Each month we include these links to make baby shower planning a breeze ... so, bookmark these helpful links to our website so you'll always be ready!





The Perfect Gift ... Before, During And After The Birth!

All You Can Print Baby Shower Invitations For Only $2.99

Original Nursery Wall Art At An Affordable Price

More Free Printable Baby Shower Invitations

Free Printable Postcard Invitations

All Styles of Baby Shower Invites

Unique Baby Gifts at the Sacco Bambino® Gift Shop

Our Baby Shower Cake and Cupcake Galleries

Baby Shower Diaper Cakes

Printable Baby Shower Games

Visit The Invitation "Member Gallery" at Two Peas in a Bucket

Baby Shower Favor Ideas

Unique Baby Gifts That Moms Love!
---
Discounts On Sacco Bambino Products Just For Our VIP's!
Find them here on your very own special pages ... Sacco Bambino Wall Art VIP Page and Sacco Bambino Travel Gift Sets VIP Page. Here you'll find all of our special Sacco Bambino product promotions ... especially for YOU!




---
Bookmark "What's New!" Or Subscribe To Our Bambino Blog Feed
Many times we feature new and creative products that we've found on our "What's New" Page.




See what new baby shower products and baby shower planning ideas that we've "Just Found"!




Also check out "Who's Due" ... on our "Celebrity Baby Shower" News and Updates!




Other Ways To Keep Track Of Us ...
Subscribe to the Bambino Blog ... you know, sometimes at work, it's hard to check your email ... but, you can subscribe to our Bambino Blog RSS feed for your home page and you'll get continual updates as soon as something new is added to our site!
---
Follow Sacco Bambino &
Unique Baby Shower Gifts:
Like Us On FaceBook
Follow Us On Twitter
Connect With Us On LinkedIn
Follow Us On Google+
Follow Us On Tumblr
Follow The
Bambino Blog
---
How Did We Do It!
Want to build your very own Baby Shower website ... or a website about any passionate interest you might have?




Everybody knows a lot about something ... use that something ... anything will work ... that passion ... to secure your own future and control Your Own Destiny. Here's to Your Success!




Warm regards,




Angela Sacco


President/Publisher
Sacco Bambino, LLC
Unique Baby Shower Gifts




---
We'll see you next month with our newest additions, our latest free baby shower invitations and much more ... so stay tuned!
All The Best From Our Family To Yours! :)

The Sacco Bambino Team